UNLEASHING THE POWER OF WOMEN TO TRANSFORM MALE-DOMINATED INDUSTRIES
Today, a number of well-established legacy industries are facing growing pressure to innovate and transform to remain competitive in the global economy. Increasing gender diversity in these traditionally male-dominated industries can be an effective—but often overlooked or neglected—means to address escalating challenges as well as to facilitate and accelerate positive change.
Recognizing this missed opportunity and a major knowledge gap as to how women are advancing organizational and industrial transformation, FP Analytics conducted a pioneering global study of fourteen legacy industries, which are among the most male-dominated and have wide-reaching environmental, health, and social impacts, and produced the Women as Levers of Change Report. Building on original data analysis of over 2,300 publicly listed companies around the world and more than 160 in-depth one-on-one interviews and surveys of women at all stages of their careers, this report illuminates the current levels of gender inequality in these legacy industries; examines the many ways that women can advance, or are advancing, positive change; pinpoints factors preventing gender diversity; and highlights best practices to address them.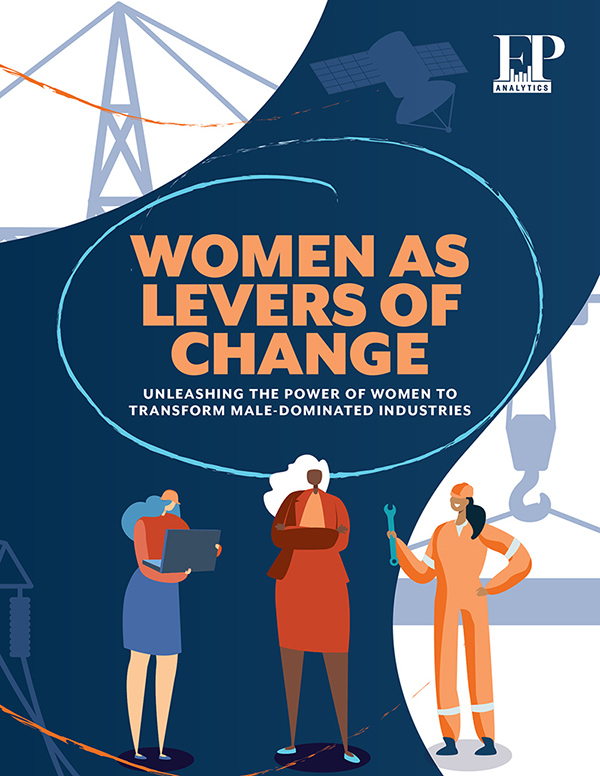 EXPLORE KEY HIGHLIGHTS FROM THE REPORT BELOW.
Download The Executive Summary: English